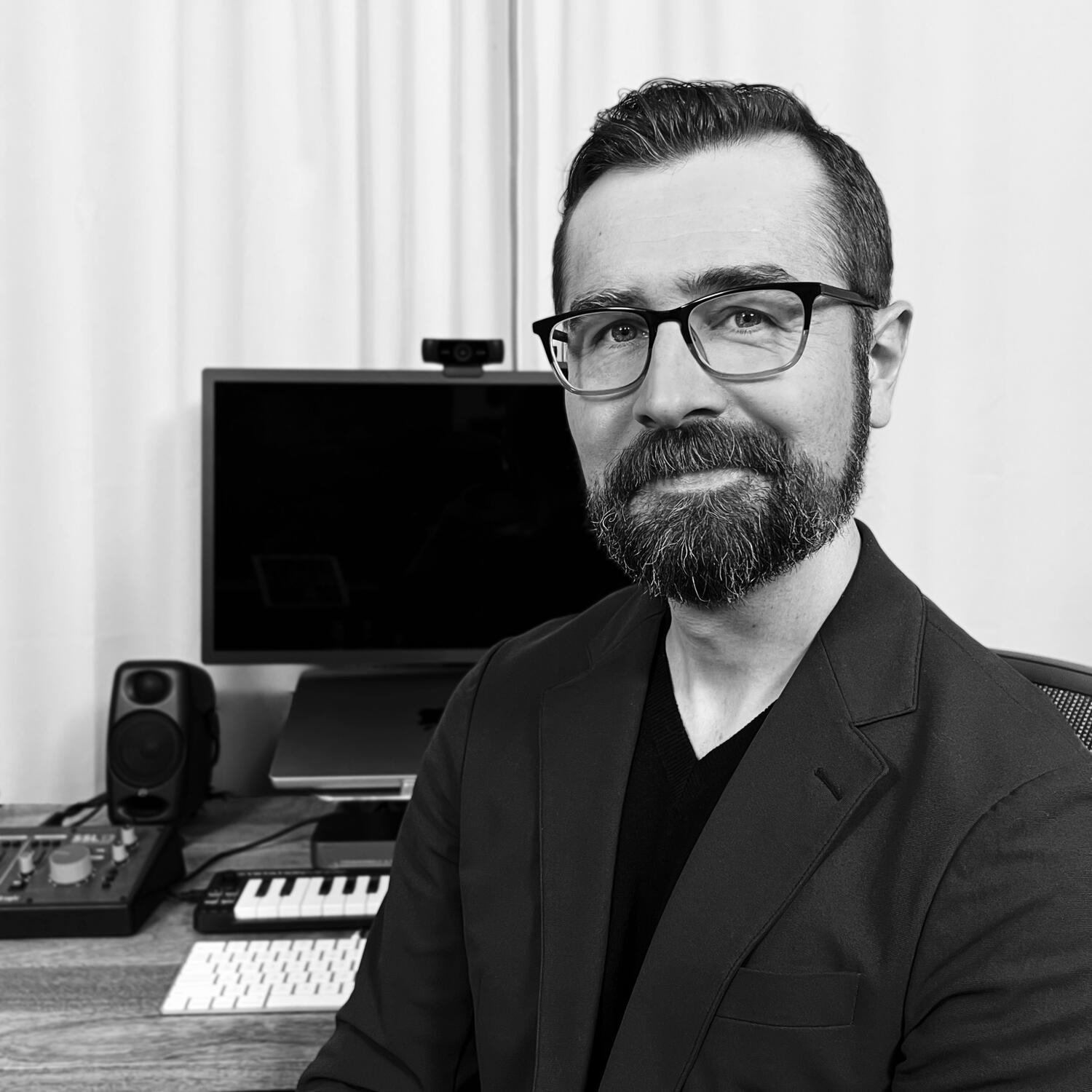 BRIAN SCHERMAN
Sound Designer | Producer | Mixing & Mastering Engineer | Saxophonist
Brian Scherman is the founder of Iconic Sonic Design, setting standards in the world of sound design to help make the world a little more harmonious for us all.

Over his 10 year career as an executive music producer, Brian led the creation of iconic sonic identities for Lexus, Virgin Hyperloop, Traeger Grills, and many others. As a sonic design expert, he has produced elegant systems of user interface sounds for Walmart, Comcast Xfinity, Virgin Hyperloop, and others.

His analysis and interpretation of research insights helped to ground and validate these creative executions and approaches.

He is adept at efficiently scoping resources for opportunities and supporting business planning and revenue growth, supporting in the negotiation and closing of large scale proposals. As a leader, Brian has managed, trained, and developed teams on both coasts.

Brian is a world class presenter, facilitator, and relationship builder, trained at Apple in Cupertino. He has presented on stage for large audiences including C level executives on the role of sound in design and branding. His international audiences include NASA JPL, Swisscom, Ticketmaster, BMW Designworks, Johnson & Johnson, and many others.

He's been a guest on several podcasts, including the inaugural episode of NYCxDesign's "The Mic," hosted by Debbie Millman, and presented at the hospitality conference LE Miami.

He is the creator of the American Express Payment Sound, which in a research study was found to have the highest emotional appeal of any payment sound in market. He is also the co-creator of the Southwest Airlines theme and Sonic Logo.

He is a creative mixing and mastering engineer, equally at home working with brands or artists. He mixed and mastered multitudes of brand themes and logos including AT&T, Disney, Lexus, American Express Centurion Lounges, as well as the score to the documentary, "Introducing, Selma Blair," and for several bands and artists.

As an artist, Brian creates lofi beats under the name Gold Ablaze, and electronic pop under the name Mastronaut. He is a New England Conservatory trained saxophone player and plays with bands, artists, and DJs.